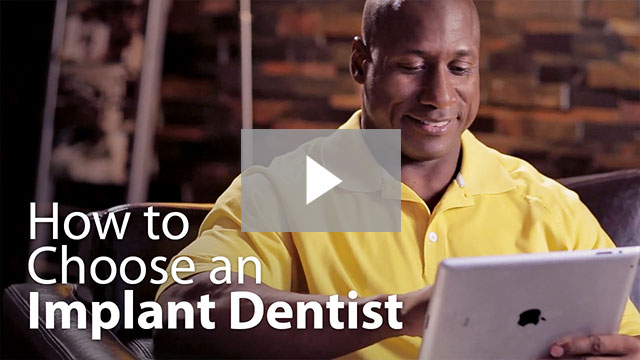 At Sierra Smiles Tahoe, we specialize in implant dentistry. Our offices are dedicated to your complete care and comfort, so when you need a major procedure like dental implants, we're happy to take care of those needs under one roof. Cone beam technology provides a comprehensive scan of your teeth and mouth, allowing us to tailor the course of treatment for you. Our skilled team will both secure the implant in your jaw and place the restorative crown.
Sierra Smiles Tahoe also provides implant retained dentures. This procedure uses implants to secure dentures, giving us an efficient and cost-effective way to restore your smile if you're missing multiple teeth. These implants lessen fine lines around your mouth by offering additional support for your lips. They also help to preserve your appearance by maintaining the bone structure in your face and jaw. Implant retained dentures are more comfortable than traditional dentures. They're also held in place more securely, so you don't have to worry about slipping and sliding. We offer the All-on-6 procedure, in which we place six implants at once, which allows for a high level of durability, quick recovery, and dentures that are comfortable, functional and beautiful. Eat your favorite foods. Cross denture adhesives off your shopping list. Simply care for your teeth as you always have.
Call today to regain your confidence with a dental implant!